GOTO Events has been hired by thousands of well-known companies and household names, including John Lewis, L'Oreal and Google. We've become one of the most popular team building event organisers in the country and specialise in creative team building activities and events.
We always aim to create a fun atmosphere to help staff members and bosses bond and learn from one another in an enjoyable yet competitive series of activities.
Whilst communication and trust are two important elements in creating a strong team, a sense of creativity is also vitally important. The term 'thinking outside the box' is often thrown around but finding the true creatives in your team can go a long way to coming up with ideas that are original and successful.
Not only that but having a team-building exercise that is creative and fun is a far better way of bonding with your team than through more typical activities many companies use.
All of the creative team building activities we supply come with props, hosts, state-of-the-art equipment, fully trained first aiders and £5 million public liability insurance.
This creative team building activity allows all your staff to work together to create a bigger picture. Splitting your employees into teams of 6 to 8 people, this indoor challenge encourages their arty side to come out through creating a collaborative picture.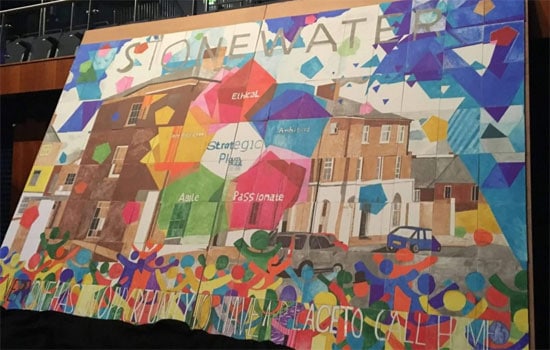 Taking part in different activities such as quizzes and mental and physical challenges, employees can win paint and blueprints to create their artwork. Once everyone has a piece of art, they will be put together to create a larger image that includes everyone's contributions.
Based on the entertaining TV series, Task the Master puts your teams to the test through a series of fun games and challenges that encourage thinking outside of the box in the best ways.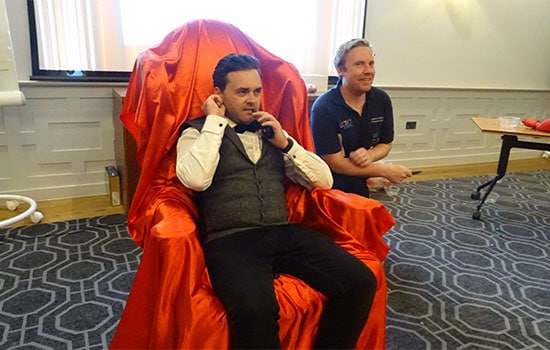 Hosted by a professional comedic compare, the tasks come in a variety of forms, with over 25 creative challenges including separating smarties wearing boxing gloves, moving potatoes with giant chopsticks and peeling lemons while standing in a bucket of iced water.
The challenges are ridiculous but are sure to stick in the mind and encourage everyone to have a laugh.
This creative team building activity is Monopoly with a difference. Featuring a giant board, giant pieces and giant challenges, Teamopoly is a way of playing Monopoly where the shouting is part of the fun.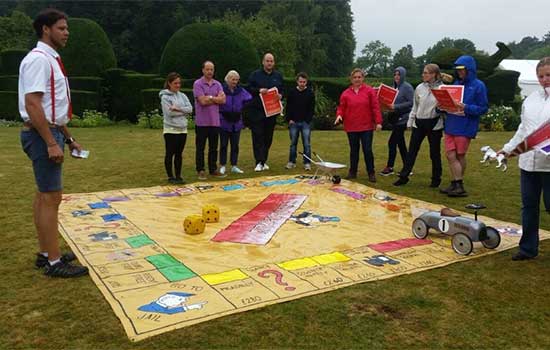 You have 90 minutes to win the board through a series of fun, interactive challenges where you will have to avoid losing money in a very physical sense!
With a large 4 metre squared board, giant counters and even Mr Monopoly himself watching over proceedings, this creative team building event features more than 6 different challenges.
Inspired by the long-running BBC series, Den of Dragons encourages creativity alongside business acumen such as pitching, selling and delegation.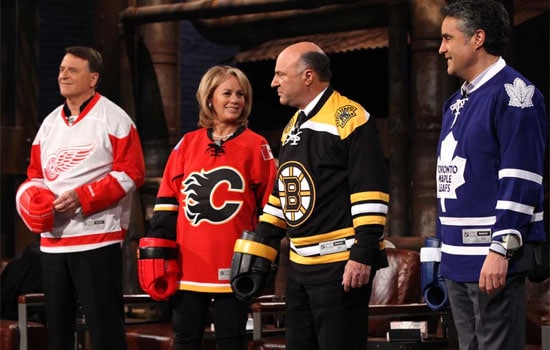 Each team will be tasked to come up with an idea which they will then have to research, market and finance to create a final product which they will then pitch to our panel of dragons to try and win investment.
Your teams will be judged on their creativity as well as their ability to apply it in a business environment.
Inspired by another popular BBC series, The Apprentices is a creative yet business-oriented activity that has become one of our most popular events.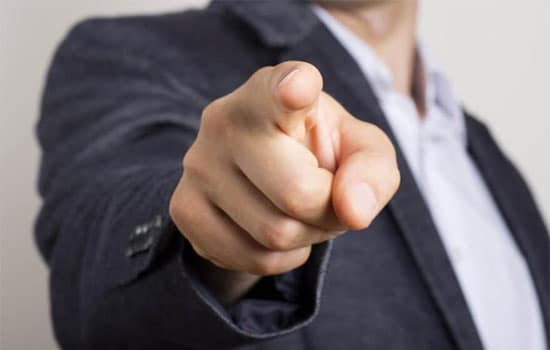 Our very own Lord Sugar will instruct your teams to complete a series of tasks, with the winning team taking part in a fun 15-minute activity while the losers have to battle it out in the board room to avoid being 'fired'.
This is all fun and games though, with anyone fired re-joining their team for the next task to try and regain points. This event encourages teamwork, delegation and, above all, creativity.
With over 100 different challenges to try, can your team beat the clock?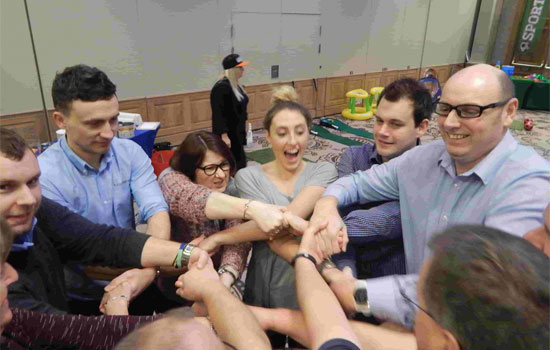 Challenge 100 is divided into 5 different areas: Sports, Creativity, Sensory, Child's Play and Brain Busters. Your teams will then be able to take part in many different activities simultaneously, encouraging their skills and talents through fun activities as they try and win points for their team.
With everyone trying out different things all at once, this is a fast-paced and constantly on-the-go challenge that ensures that everyone is having a go at something. This event is perfect in any indoor or outdoor location.
This is one of our most popular team-building activities and can be made portable!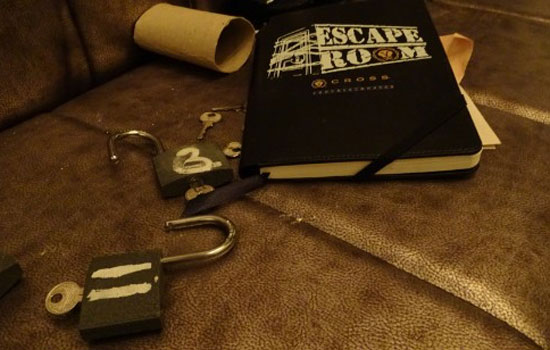 Our versatile and mobile escape rooms let you to have your creative team building exercise in any location you choose. With four different, unique escape rooms including the pirate-themed Pieces of Eight, The Science Lab, Prison Break and The Bunker, your teams will have to solve a series of mental and physical tasks and puzzles in order to find the keys, beat the clock and escape the room.
Do you fancy yourself as a culinary genius? If so, why not put it to the test!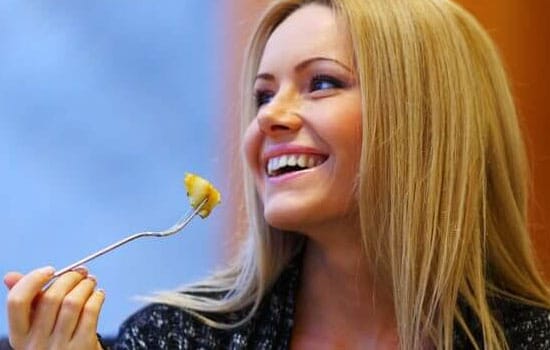 We can source a venue with access to a commercial oven, induction hobs and stoves and then make this day the perfect activity for companies with budding chefs.
Your teams will be tasked with creating a 2 to 3-course meal for the opposing teams to judge, with an expert chef on hand to show you the right health and safety techniques, knife handling and the best way of preparing your chosen meals.
Catering to hungry customers while under a time limit will create a fun challenge, with food all around by the end. Let your creative juices come alive!
This fun indoor activity will impress your friends and colleagues, particularly those who fancy themselves as a Tom Cruise.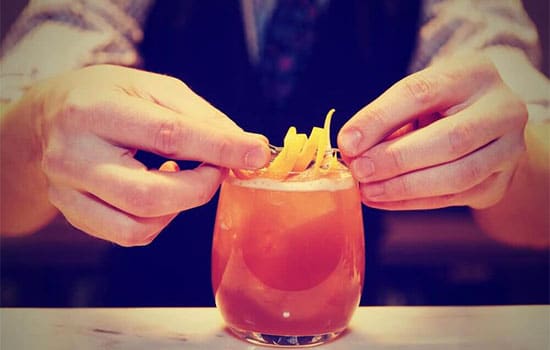 Featuring an expert mixologist, you will learn the ins and outs of creating professional and tasty beverages; flipping, catching and shaking up a range of different drinks, you don't have to be a bar tender to learn how to make the perfect Martini!
Our last creative team building activity came about due to the Great British Bake-Off show taking the world of TV by storm. With this event you can encourage some baking fun, but with our fun twist on the format.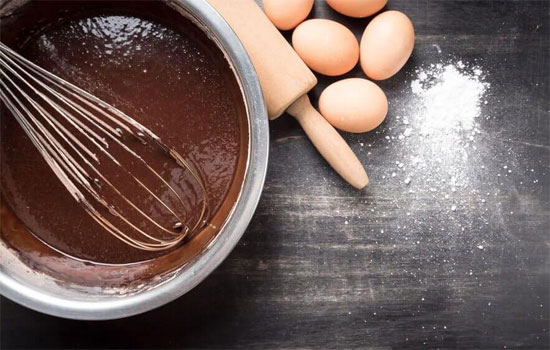 Working with a professional pastry chef, you and your team will learn to create a series of different baked foods, with recipes from exclusive hotels including Chewton Glen and the Dorchester London.
With a pinch of competition, by the end of the day, everyone will have learned something new and created a tasty treat to enjoy!
Why creativity is important in teams and the workplace
Creativity as part of a team doesn't just create ideas, it encourages a fun and dynamic work environment that produces a collaborative atmosphere where everyone's inputs are listened to.
Being creative doesn't just have to be about arts and crafts, it is also about understanding other people's perspectives, encourages communication and boosts moral.
Creative team building activities can help to:
Strengthen group bonds
Encourage communication
Encourage unconventional ideas
Give people an opportunity to come out of their shells
At GOTO Events want to help your team become a closer-knit unit, bringing out everyone's natural talents and allows everyone to make themselves heard through fun and competitive activities.
If you are interested in booking an activity for your next team-building event, then feel free to get in touch today.