Interactive teambuilding activities can offer so much more than simply getting people to sit through a seminar with the occasional question and answer session. Getting people up and about and interacting with one another is a far better way of engaging your workforce.
Team building can strengthen the bonds between employees as a whole and let your team properly get to know one another and work better together.
We offer a range of fun and interactive team building activities that place an emphasis on communication, trust and a fun sense of competition. Our events will leave everyone entertained and able to come away with a renewed sense of cooperation.
With games inspired by popular television shows, as well as a few of our own design, all of our interactive team building activities come with their own hosts, props, up-to-date equipment, medal ceremony, a fully trained first aider, and £5 million public liability insurance.
Here's 10 of the best we currently offer.
Inspired by the popular 90's game show, Crystal Challenge gives teams a variety of different skills, mental, physical and mystery challenges that play to the strengths of each individual in the team.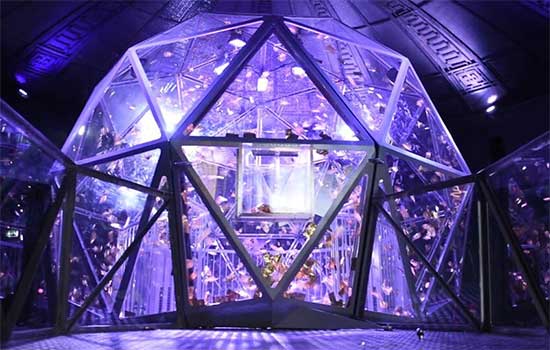 Separated into four different zones: Aztec, Industrial, Medieval and Futuristic, the teams will have to rely on communication to get one another through solo and group tasks to earn crystals and get more time in the final dome. This one is perfect for both indoor and outdoor venues.
The Crystal Challenge features a pop-up crystal dome for a frantic final challenge, with the team collecting the most gold tokens winning the day.
This is a hands-on interactive team building activity that doesn't just rely on artistic skill. The Masterpiece Challenge separates your teams into groups of 6 to 8 people to create a piece of art that in the end will all come together to form a giant collaborative collage from everyone taking part.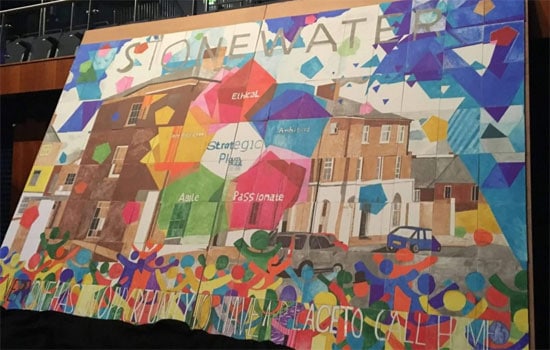 Over the course of the day, the teams will be tasked with many different challenges to win different paints, blueprints and art supplies to add to your painting, including puzzles, quizzes and engineering, mental, and visual tasks that each plays to the strengths of everyone within the group.
At the end of the day, all the different pieces of art will be put together into a large collage art piece that you will be able to take away as a memento of the day.
Taking inspiration from the popular game show, the Qube is a dramatic, engaging and fun team-building experience that takes your teams through a series of nail-biting challenges that will test your communication skills, trust and your physical and mental capabilities.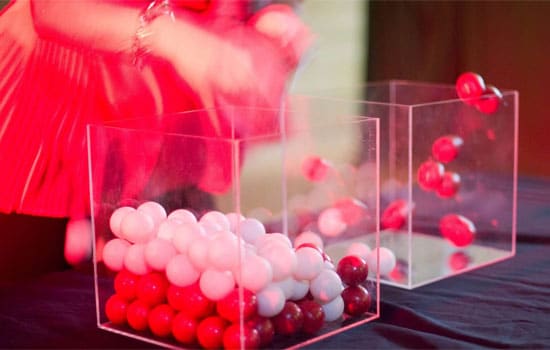 Featuring a 3m x 3m inflatable cube and game show lighting, the featured Host, Voice and Body will put your teams to the test, with head to head team challenges where you can win entry into the cube itself as well as aides: including Swap a contestant, Pass, Simplify or Trial Run, which you will need to use wisely to get their full advantage.
The biggest game of monopoly you will ever play, where teamwork is the only way to win!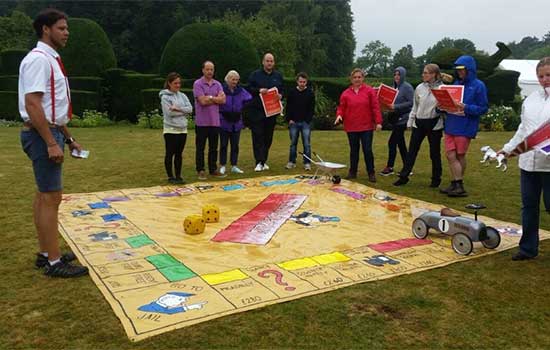 Featuring giant pieces and giant challenges, Teamopoly gives you 90 minutes to get around the board, get monopolies and pass Mr Monopoly's series of team-building challenges. Not only do these challenges test you physically and mentally, they are also designed to empty your pockets of loose change! The team with the most money when time is up will win.
This event comes with a 4m squared board, giant counters and your very own Mr Monopoly watching over the proceedings, as well as over 6 different unique team-building challenges.
A portable version of one of the most popular interactive team-building activities out there!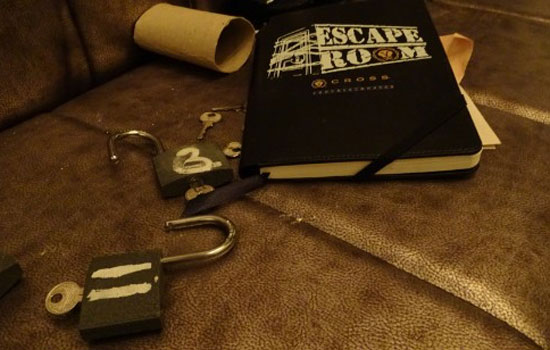 Everyone loves escape rooms, which is why we have made ours portable, able to be taken to your location of choice. A perfect indoor activity, we have four different, uniquely themed escape rooms for you to choose from, including the Science Lab, Prison Break, The Bunker and the pirate-themed Pieces of Eight.
Your team will have to work together to solve the different puzzles and challenges to solve the mystery, find the key and escape the room before time runs out!
This outdoor activity will truly test your employees.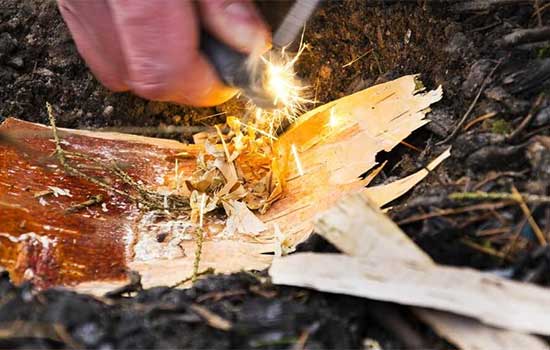 Have you ever wondered how you would fair stranded on a deserted island, or out in the middle of nowhere? Our Survival Island team-building day will teach you a series of survival skills that will encourage not only your own personal skills but also bonding in your team as a whole.
Our team will teach you skills that are transferable to many different everyday environments, as well as some useful things that may come in handy if you are ever truly stranded. This will be a day out that you will remember for a long time to come.
We offer a few different out-and-about treasure hunts, depending on your location.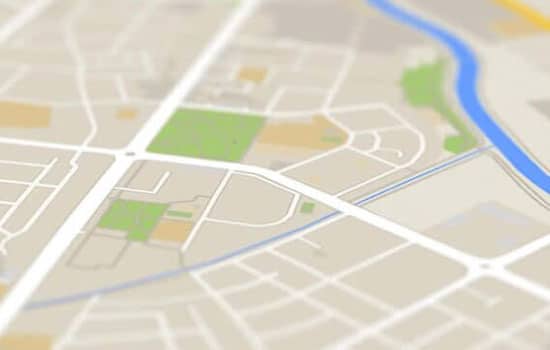 The Black Taxi Treasure Hunt takes your through London's many sights, with an actual team of London cabbies whose knowledge of the streets of London will help you to solve clues and puzzles to find your way around the trail. This trail will also feature different team-building activities to encourage teamwork to win points and beat the clock.
With a cab, a camera and a ticking clock, this is a fun twist on traditional GPS treasure hunts perfect for a fun day out in London.
For an activity outside of London, we offer a similar location-based GPS treasure hunting experiences. iPad Treasure Hunt features a mobile adventure app that is perfect for out-and-about team away days that can last from a day to even a week depending on how you play!
Able to be an outdoor and indoor activity, Let's Get Ready To Jungle brings the true I'm A Celebrity experience to you. I'm An Office Worker – Get Me Out Of Here!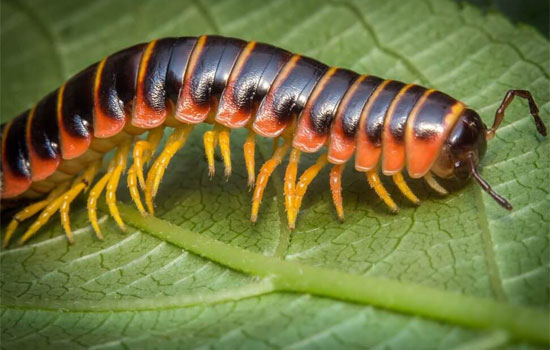 With eating challenges and opportunities to hold real-life jungle critters, our very own jungle host, kiosk chief, and medic ranger, we will take your teams through bush tucker trials and challenges featuring real creepy crawlies, snakes and spiders!
Based on the popular movie and the famous real-life place, Wolves of Wall Street gives you the experience of a true business tycoon.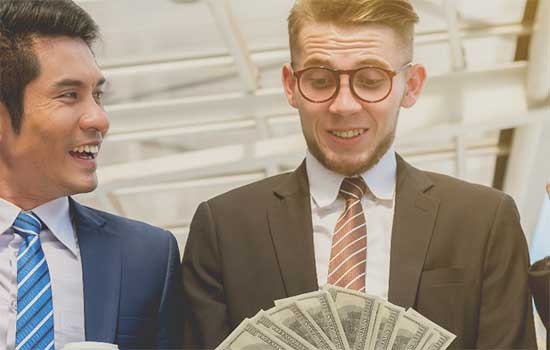 The aim of the game is to earn as much money as possible, buying and selling shares to build the tallest corporate tower possible.
Negotiate with other teams, follow the market trends and exercise your skills as a seller and a blagger as you build up your tower until the final trading bell rings – just don't let it fall!
There's been a murder! Can you solve the mystery?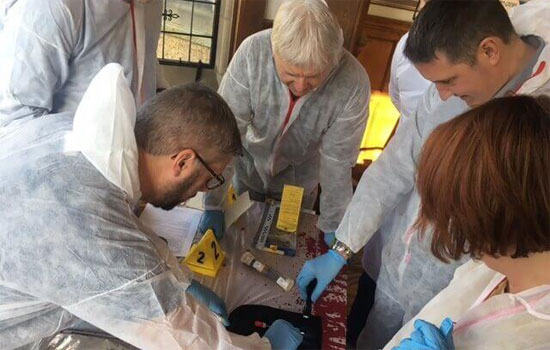 Your team will be thrown into the deep end of Crime Scene Investigation, trying to find the motive, evidence and the murderer, armed with a CSI kit, briefing file and your skills as a team.
Navigate the scene, identify bloodwork, study the clues and put together a watertight case. With a former Scotland Yard Detective and other professionals leading you through the scene, can you find out who did the crime? And why?
Want to know more?
GOTO Events is the most popular team-building and corporate events organization in the UK, used by many of the top companies including John Lewis, Harrods, Google and L'Oréal. With over 100 different, totally unique activities and events available for you, we encourage team building through bonding, trust, and communication between colleagues and employees.
We hope you find something here from our selection of interactive team building ideas, events, and activities. If you would like to find out more or speak with an expert team building specialist, please contact us.