Summer Team Building
Activities & Events
Experiences for fun days, away days, indoor & outdoor team building
UK's No.1 FOR SUMMER TEAM EVENTS
Team Building | Fun Days | Away Days | Festivals & Parties
REQUEST A FREE PROPOSAL FOR ALL YOUR MEETING & ACTIVITY REQUIREMENTS
Summer Team Building
Summer is one of the busiest and often deemed the best time for employee events, away days and team building.  Sunshine brings out natural smiles and motivation, and what company doesn't want to do something fun for their team and employees.
Summer team building opens up a whole world of experiences to suit any size team or demographic.  GOTO Events offer a huge portfolio of events for small teams of 5-10 people up to large groups of 1000+.
Our most popular events combine a summer party feel with a team activity.  An experience where everyone can relax and enjoy themselves without feeling pressured to participate.
Our events are fully mobile covering the entire UK.  GOTO Events have over 1000 locations including hotels, sports centres, conference centres, castles and even private islands.
Running over 700 events a year, with over 14 years experience our friendly team are on hand to help build your entire event.  We'll get options to you within 45 minutes!
For more information, ideas and prices either call us on 0207 118 4115 or email info@gotoevents.co.uk
Best  Summer Activities
Summer activities offer huge variety in style.  From team building activities to compliment any meeting or conference to tipi festivals, glamping, parties and celebrations.
GOTO Events are a one stop shop for your next event.  We manage every aspect from finding the right venue to planning your activity, entertainment, catering and accommodation.
Our Top 5 Summer Team building Activities
The Crystal Challenge
Often branded one of the best team activities in the world, this event mimics the famous TV show with themed zones all concluding in our amazing crystal dome finale.
It's a Knockout
A firm favourite based around fun head to head competition on a huge host of inflatable games from Bungee Run to giant inflatable assault courses.
Survival Island
Can your team survive our island scenario as you learn amazing new skills from fire lighting to shelter building to axe throwing.
Teamopoly
A face paced version of the famous board game.  Teams go head to head completing a huge host of challenges in order to earn monopoly money to build their empire.  Just avoid going to jail!
Quintessentially English
A more relaxed style of events themed around and traditionally English garden party.  Strawberries and pimms, volleyball, archery, duck herding and croquet are all on the menu.
Hassle Free Eventing
GOTO Events have a team dedicated to planning all elements of your event.  Each client is allocated a Project Manager who is there to plan all the finer details to make your life hassle free so you can enjoy your experience as much as everyone else.  This includes:
Location 
With a portfolio of over 1000 venues, our team will suggest a variety of options to suit all your needs.
Activity 
Pleasing everyone isn't as hard as you think.  We have over 100 different style of events and activities.  Our team will advice on the best options to suit your group.
Budget & Price Match 
We're aware the budgets vary.  We will endeavour to work within your budget to give you as much bang for your buck as possible.  GOTO Events will also price match any like for like quote ensuring you get true value for money.
Don't just take our word for it.
Star Feedback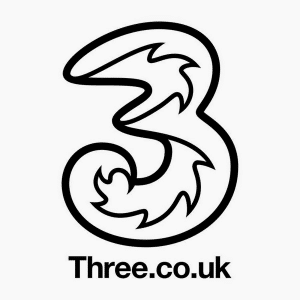 Product Name: The Qube
Product Description: Enter the visual and dramatic team building experience of The Qube. Complete with The Host, The Voice and The Body, with game show lighting and a 3m x 3m Inflatable Cube, contestants work in teams to face a series of nail-biting challenges. There are head to head team Qube Challenges where teams can win entry to the Qube for nominated members of their team and win all important Aides; Swap a contestant, Pass, Simplify, or take a Trial Run, but use these wisely. Do you have the nerve, determination and skill it takes to complete the tasks within the Qube?
Amazing Event!
A massive thank you to you and the team they were amazing and the team absolutely loved the Cube and it was great how you managed to bring to life our three behaviours into the team building event.
We will definitely be in touch for our event next year.