As the UK's leading supplier of team building activities, GOTO Events offer hundreds of possibilities, venues, and opportunities that will make a lasting impression on your work colleagues.
The reason?
Our events are not like those traditional and boring activities you might have experienced before. We offer wildly different team building events that will inspire your team with a bonding experience that will also benefit the workplace.
Below you can see just a small sample of what we believe are our best different team building events and activities on offer this year. If you are looking for something different, check out the ideas below.
Inspired by the popular TV game show, the Qube is a fast-paced, competitive and fun experience that will have your team working together to complete the challenges and beat the other teams.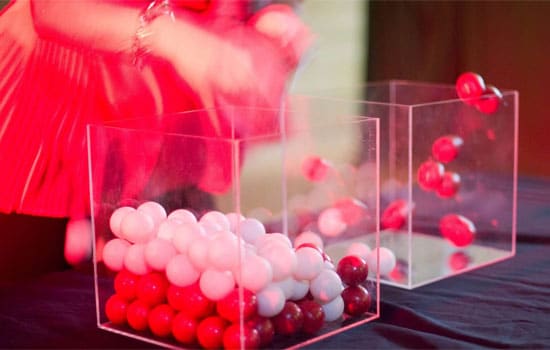 Featuring our very own 3m x 3m inflatable cube that's able to be transported to any location, as well as an experienced and charismatic host, it's one of the more different challenges on offer. With four aides available, Swap a Contestant, Pass, Simplify or Trial Run, your teams will have to engage delegation skills and work together in order to get the best out of everyone in the team.
Will you start the fans please! Based on the popular and entertaining game show from the 90's, and recently rebooted for modern audiences, the Crystal Challenge incorporates all of the best parts from the show to give you a fun yet competitive and different team-building experience.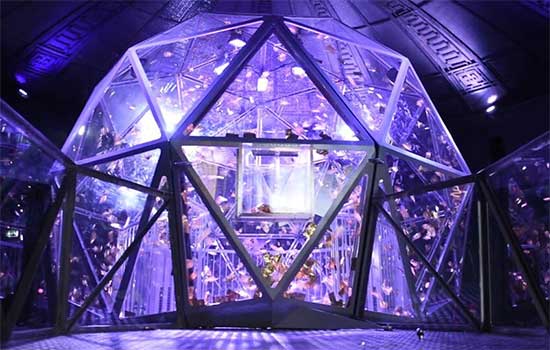 Featuring four different zones: Aztec, Futuristic, Medieval and Industrial, teams will take part in different mental, physical and mystery challenges to win time within the final Crystal Dome. You then get a few frenzied minutes in the dome, collecting as many tokens as possible. The team with the most gold tokens wins the day!
Featuring over 100 challenges and games, your teams will have to delegate which members of your team are best to do each challenge. With your colleagues all working simultaneously around the 4 different zones, including Creative, Sports, Sensory and Childsplay, it's a race against the clock to complete as many challenges as possible.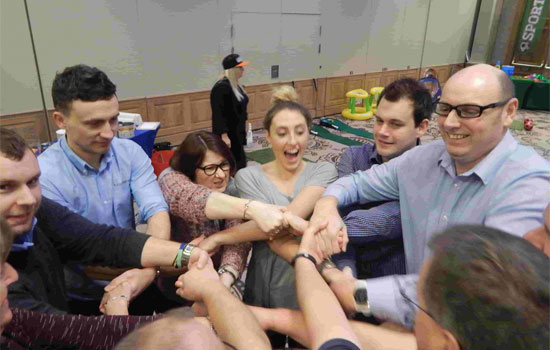 From plate spinning and circus skills to video games and indoor golf, your teams have to complete each challenge to win a stamp on their page, with the team who has the most pages stamped by the end of the day is the winner! Ready set go!
Escape Rooms have never been more popular, with dozens of locations setting up in cities all across the UK. But, with our one-of-a-kind mobile escape rooms, we can offer a different team building event and experience that comes to you!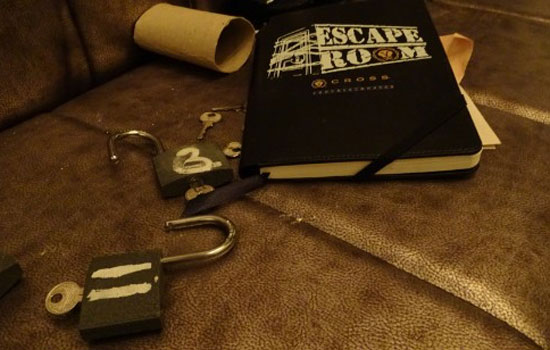 Choose between our four unique rooms: The pirate-themed 'Pieces of Eight', the criminal 'Prison Break', the chemical 'Science Lab' and the apocalyptic themed 'Bunker'. Once locked inside the escape room, your teams will have to work together to complete a number of challenges and tasks, as well as solve puzzles in order to find the keys and escape the room before the time runs out!
Our fully mobile escape rooms have a range of different themes and challenges, from pirates to scientists! With a Host, first aider, PA system and up-to-date equipment supplied, there are no instructions as it is down to your teams to think outside of the box in order to solve the puzzles and escape the room.
There is a huge selection of mind-twisting puzzles, riddles, physical challenges and clues that will play to the strengths of everyone in the team so that they can work together and escape in time. The team able to escape the quickest are the winners (if they escape at all…)
Taking inspiration from the hilarious 70's TV show, our portable inflatable assault courses bring all the fun and foam for you and your colleagues to take part in. With a range of safety tested and up-to-date inflatable slides, assault courses and costumes to choose from, our engaging and entertaining host will guide and referee your teams through four to eight different challenges.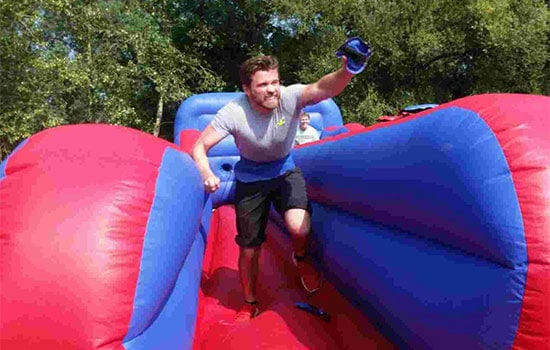 With a medal ceremony for the winning team at the end of the day, even the losers will have a big smile on their face and have an experience to keep the office talking for months on end!
The funniest team event ever, Task the Master has all the irreverent humour and style of games from the popular TV program, with over 25 individual, funny and unique mind-bending challenges for you and your team to take part in.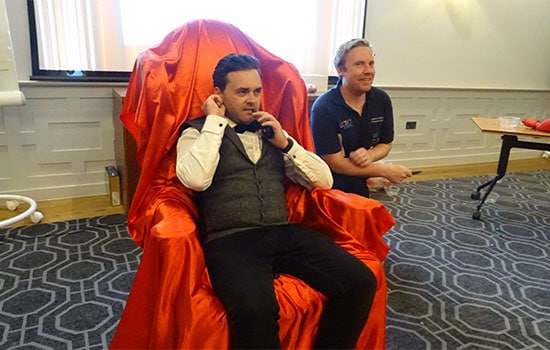 We have challenges ranging from separating colours smarties with boxing gloves, moving potatoes with giant chop sticks and squeezing lemons while standing in icy water. You and your colleagues will have to impress the Task Master in his famous red chair with your ingenuity and out-of-the-box thinking, which will bring out the best qualities in every member of your team!
With the Bake Off thoroughly getting people bitten by the baking bug, our own twist on the format allows you and your co-workers to create tasty treats for everyone in the office. This different team building experience is able to be tailored to be more fun and relaxed or more focused on team building, whichever you would prefer for your team!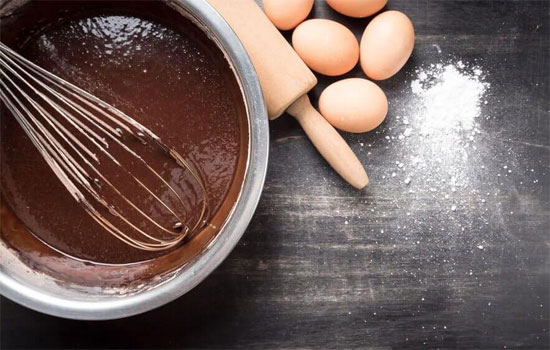 With a trained and professional pastry chef, your team will work towards creating a range of baked goods. For ideas, they can take a look at our supplied cookery books and exclusive recipes from famous hotels including the Dorchester London and the Chewton Glen. Even those who aren't the best at cooking will get something out of the day, and it may even inspire people to get baking at home!
While Monopoly is infamous for causing arguments among teams and families, Teamopoly has them working together in order to win the game. With 90 minutes on the clock to get around the board, your teams will need to take part in separate team building challenges specially designed to empty your pockets of loose change. Money is very much an object in this game, with the team with the most money left at the end claiming victory.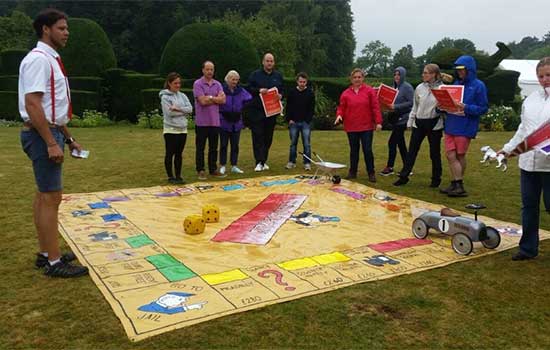 This experience features a 4m square giant monopoly board, giant pieces and counters and your very own Mr Monopoly acting as host to talk your teams through the games and challenges. There are over 6 different team building challenges that will bring out the best in everyone's strengths.
The Masterpiece challenge is perfect for bringing out any of the natural artists and creatives in your team, combining artistic skill with mini challenges that play to everyone's individual strengths.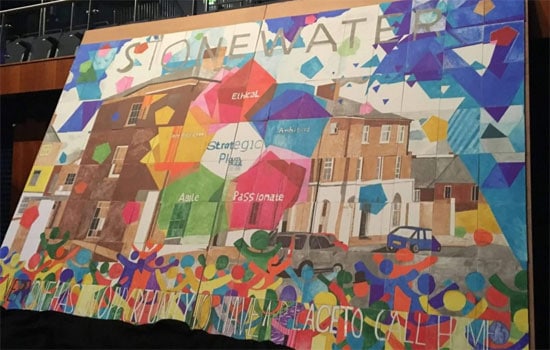 In teams of 6 to 8 people, you must create a piece of art. You will compete against one another in several challenges to win artistic supplies, which you will then use to add to your own piece of artwork. By the end of the day, everyone's artwork will be put together into a large collaborative artwork that you can hang in your office as a commemoration of the day.
Named after the famous 60's TV show, Wacky Racers isn't just for the petrol-heads in your team, it's for everyone.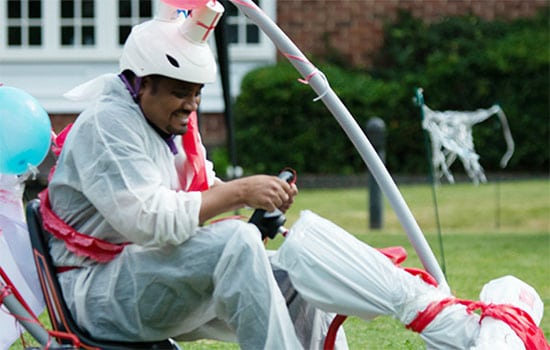 Each team will have their own karts, which they will need to work together in order to design it, budget it, build it and then pitch it to our board of investors to get funding. With each of the four team challenges incorporating some skills appliable in both a creative and corporate environment. The day culminates in Pole Position, a final head-to-head race against one another's karts to get to the finish line and win the day for your team.
Want to know more about why we're different?
We hope you find something here from our selection of different team building activities. If you would like to find out more or speak with an expert team building specialist, please contact us.
Alternatively, you can browse for more ideas from our large roster by viewing all events and ideas.