At GOTO Events we understand how important the Christmas period can be for companies. It's a time to reflect on the previous 12 months and host a festive party to end the year in style.
The Christmas period gives you a fantastic opportunity to not only reward your team for a good year's work but also host an event that will provide long term benefits.
But the hosting needs to start with the planning, and that's where we can help. We have a wide range of Christmas team building ideas and events. Our event planners are ready and available now to talk you through the options available, some of which you can see below.
Whether it's a fun festive get-together or a full-blown Christmas party, we have the experience and themes to make this year's event one to remember.
Unlike other Christmas team building events you might see online; Challenge 100 is one big fun experience that all the team can enjoy.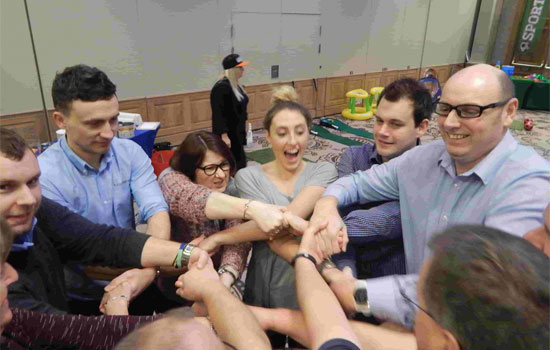 Our judging marshals will run the event for you, making sure that everyone stays inline, but more importantly ensuring all the fun you'd expect from a Christmas team building activity!
Who doesn't like to sink a few cocktails (or mocktails) at Christmas time? Instead of heading to the local nightclub you could get GOTO Events to plan the perfect night out at a venue or location of your choice.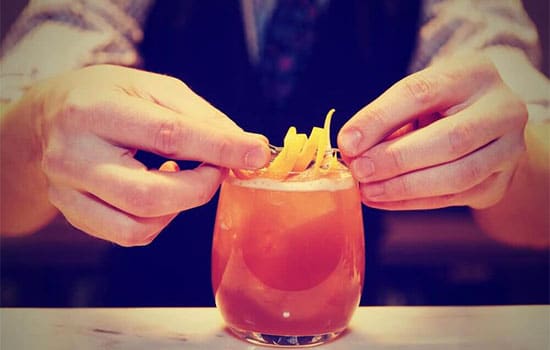 This event comes with your own mixology expert, but more importantly all the ingredients and gear your team needs to make the perfect tipple.
One of our more popular Christmas team building ideas is a crime scene inspired activity. Employees are split up into CSI teams, given the full kit, then tasked with solving a range of complex crimes.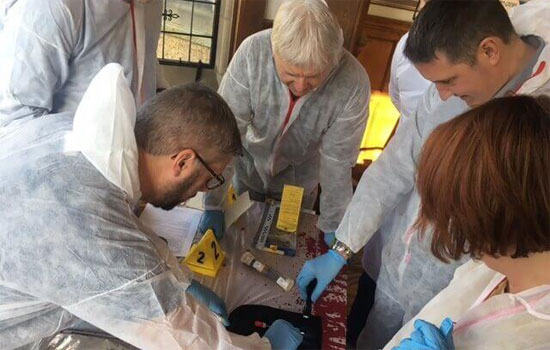 Guiding you through this amazing team building activity (see all) and adventure will be Former Scotland Yard Detectives, or other professionals.
Another event that never fails to inspire and entertain teams is our Escape Rooms activity. It really does have to be seen to be believed. It will be a topic of conversation long after your staff get back after the Christmas break… and there are good reasons why!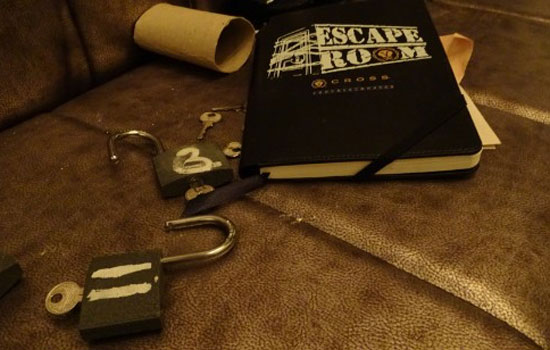 Each escape game events room has its own unique style and is one of the most interesting team building activities on offer.  There are guidelines but no instructions.  It's purely down to the team's innovation to look around them and crack the interconnecting challenges, conundrums, riddles and clues.
Forget watching the same old re-runs of James Bond movies this Christmas and sign up instead for your own spy mission.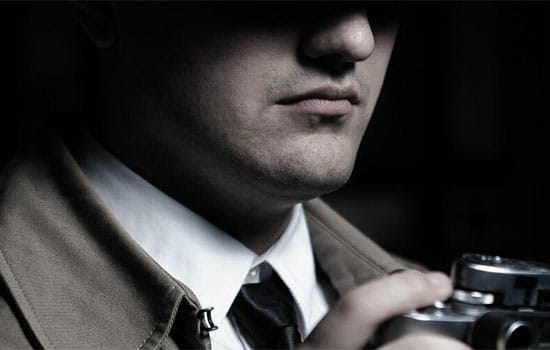 Following a trail of intelligence around your chosen town or city, you and your team will crack into emails, meet with undercover agents and decipher cryptic messages, all in the hunt to find out who is the traitor in the midst.
Christmas wouldn't be Christmas without full bellies. And this Christmas team building idea certainly ticks that box!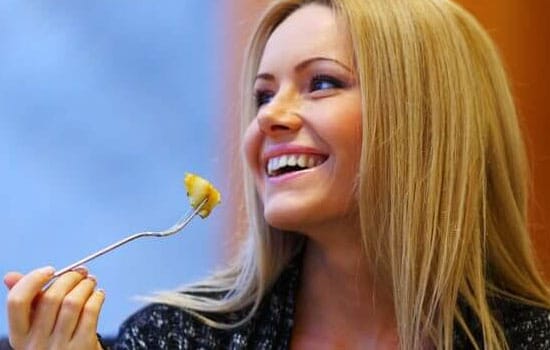 In this team event, you and your group will go head to head to produce a tasty dish for your colleagues to judge, then it will be their turn to cook for you! Each group will have luxury colour coded stainless steel cookery zones and be working with professional chefs.
This is one of many TV shows inspired Christmas team building activities on offer this year. It includes 25 different games, all of which will challenge your employees, getting them to use their different skills whilst working as a team.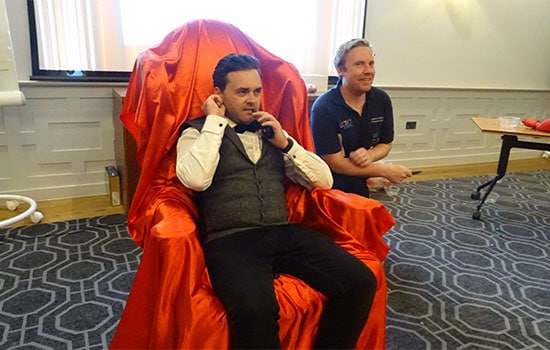 It's actually hosted by a professional comedian so it won't just keep your team occupied and engaged but will also have them laughing and having fun – just like Christmas parties should be.
No doubt somebody will get the Monopoly board out for the umpteenth time this Christmas, but don't let boring board games at home put you off… this is completely different!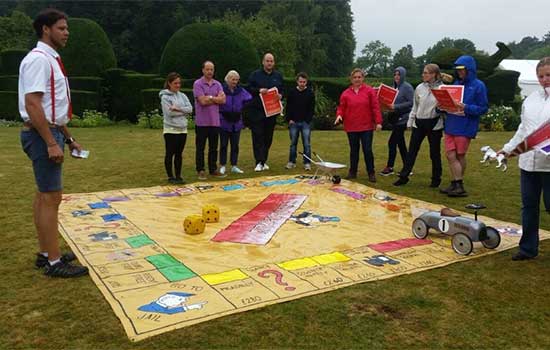 Hosted by our very own Mr. Monopoly, this super-sized team building edition of the legendary board-game is designed to keep your office entertained for weeks beyond the event!
Do you think you and your colleagues have what it takes to beat the world's most belligerent boss? Well, now's the time to prove it with this TV-themed Christmas team building event that puts your staff in the hot seat.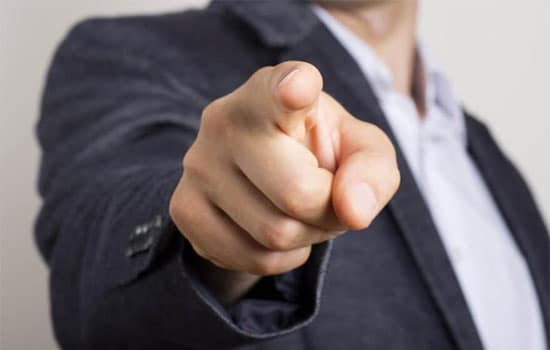 It's a whole day of team building with challenging tasks to inspire leadership, innovation, and teamwork… but someone will get fired!
This Christmas team building idea can be booked as one of 4 different themes; black cabs, tuk-tuks, powerboats, or segways… yep, you've guessed it – your team is going to be traveling around trying to unravel the clues and find the treasure.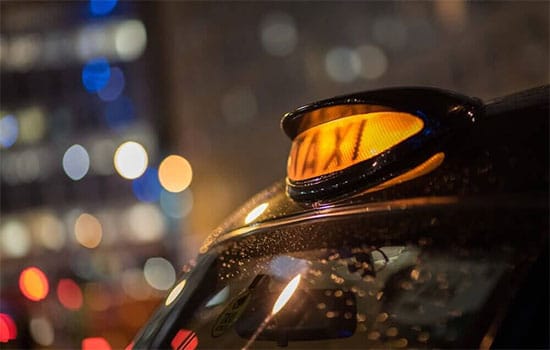 These city-based treasure hunts are some of the most popular we run. The day is completely mobile, and we'll set the entire experience up from start to finish.
Do you think you've got what it takes to rise to the top of Wall Street this festive period? If so, then this is the event for you.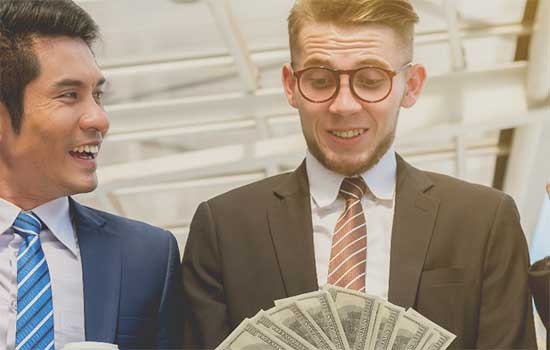 Carefully designed to test the most relevant business skills and build teamwork, Wolves of Wall Street will have even the quietest members of your team frantically racing round negotiating deals, deducing strategies and trying to forecast the next market trend.
You don't have to be a fan of the Great British Bake Off to enjoy this one; as long as you love cake (and who doesn't) and having fun, then this is one for you and your team. And with it being Christmas, there are bound to be some festive-themed treats in store.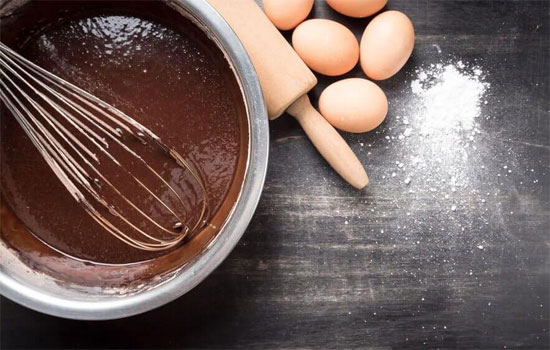 You and your team will work with a professional pastry chef to make a variety of traditional and contemporary afternoon tea and bakery items, we will bring along cookery books and even some recipes used at some exclusive hotels such as the Chewton Glen and the Dorchester London.
Our event planners will take your and colleagues to the bright lights of Las Vegas with our casino event. Well, not quite but almost…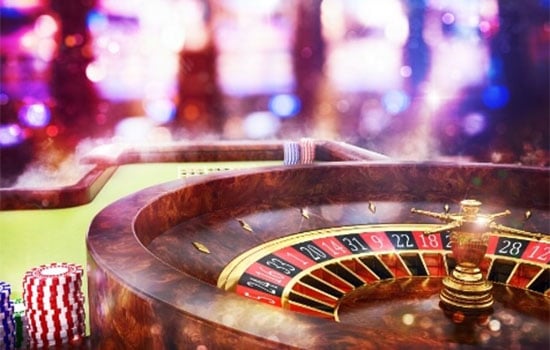 We will provide everything you need this Christmas; from beautifully finished Casino tables to the necessary theming, props and entertainment to go alongside.  Whether you want to go all out of just need a couple of fun casino tables to entertain your guests, we can help.
Based on the BBC hit show 'The Generation Game' this fantastic event brings you the ultimate day of games, quizzes and challenges that will have your group in fits of riotous laughter and mayhem!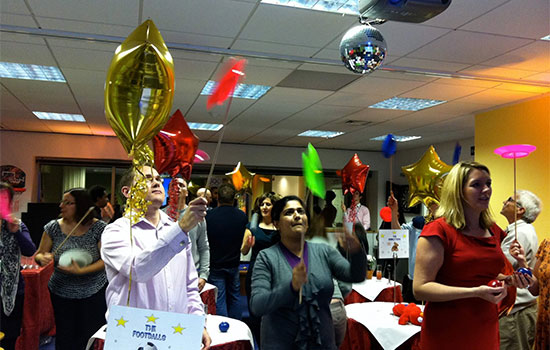 Can your team win a Brucey Bonus this Christmas? Call our event planners today to see how this Christmas team building event could work for your company.
Are you prepared for the biggest night of the year? A night of intrigue and thrills, with our gripping Murder mystery event, a brilliant option for team building or a fun corporate event?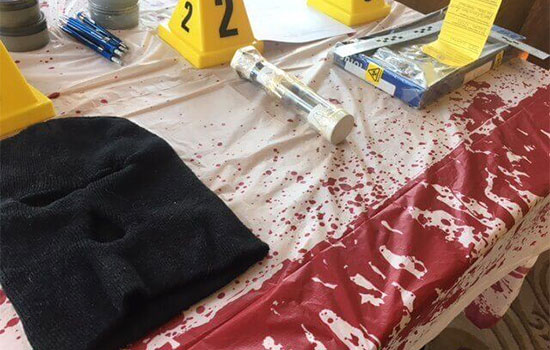 If so, get in touch with us now to find out how we can make this Christmas team building activity can run at different venues around the UK.
Sure, you could all head off down to the pub for Christmas and sink a few beers, but why not shake it up a little with our Pub Olympics Christmas team building activity?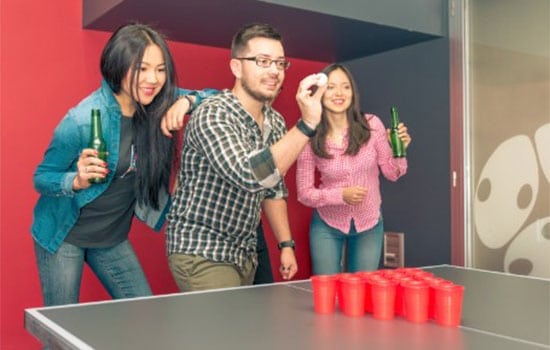 Staff will be pitted against each other in teams, whilst the referees score, reward, and allocate points – plus a bonus for any Pub Olympics world records you might set!
Back to the food theme now with our TV-show inspired MasterChef event. Whilst we can't promise Greg and John, we can guarantee plenty of laughs, teamwork, and some great food come the end of the day.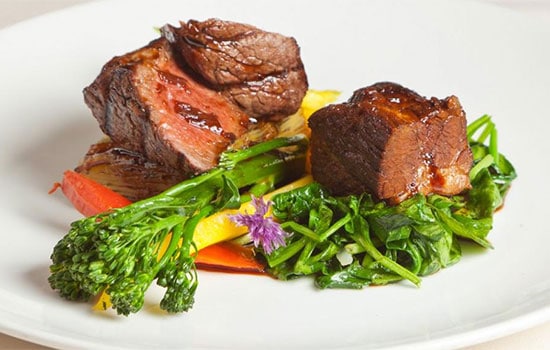 It's a Christmas team building event for all tastes and abilities, your team will have the opportunity to make a range of dishes which our chefs will demonstrate, each dish will need several cooking processes that will require a variety of skills.
This isn't one of those boring Christmas quizzes that you might have experienced before on a work's night out. No, instead it's a fully interactive event that comes with a professional host and heaps of fun.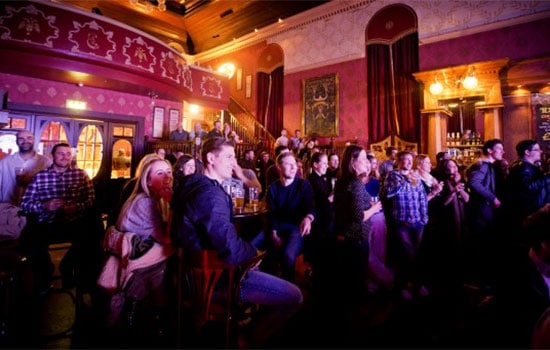 Will your team win the day? Will you have the fastest finger? Who will win bragging rights in the office after the Christmas holidays? There's only one way to find out.
And on the subject of quizzes, how about this one that was inspired by the TV series of a similar name. Our red-headed host will guide you and your team through an event that truly is like no other.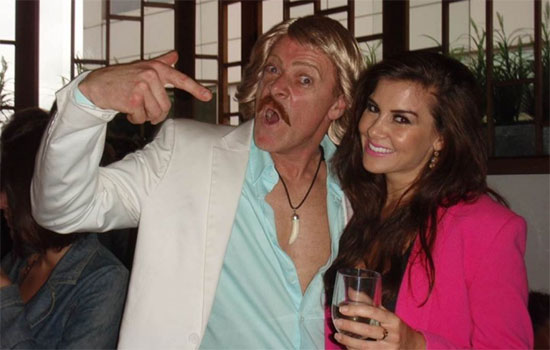 Be aware this quiz is a little rude and not for the faint-hearted!
Get inside our giant inflatable cube and compete in the ultimate team bonding experience this Christmas time.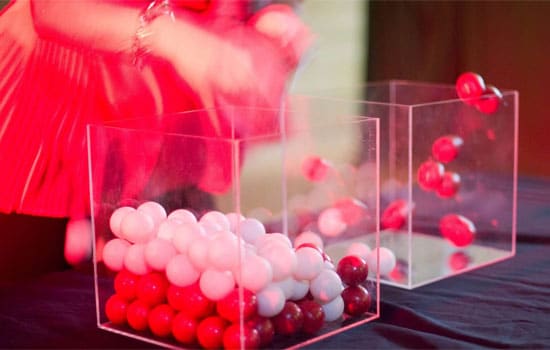 Complete with The Host, The Voice and The Body, with game show lighting and a 3m x 3m Inflatable Cube, contestants work in teams to face a series of nail-biting challenges.
Want to know more?
We hope you find something here from our selection of Christmas team building ideas, events, and activities. If you would like to find out more or speak with an expert team building specialist, please contact us.