At GOTO Events we are passionate about team building and help to plan and organise events all around the UK.
Our indoor team building activities are designed for large groups, businesses and corporates who want a compelling and interesting day which delivers on value and long-term results.
Over the last few years we've helped businesses all around the country.
That places us in a very unique position in understanding what the best indoor team building activities are and what you might expect to achieve as employers, employees, and organisations.
Without further ado, here are the top 10 best indoor team building ideas that we offer, all of which you can find out more about on our website or contact us to make an enquiry.
Have you ever fancied taking part in your own nail biting team challenge?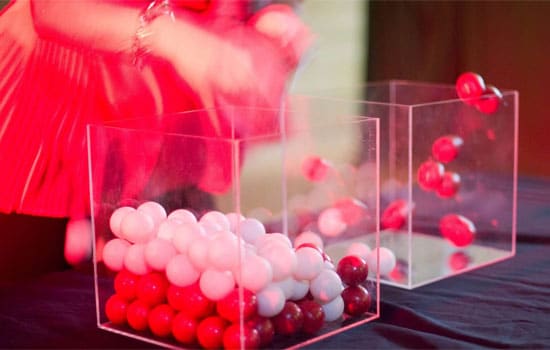 Our Under Pressure indoor game comes complete with a professional host, theming and music providing an intense head to head activity where employees work in teams to complete challenging tasks.
Set alongside the 'pressure zone' teams and individuals go head to head on some very simple but tense games tasks and challenges.  This event will have everyone on the edge of their seat!
As far as indoor team building activities go, this has to rank amongst the best that we currently offer.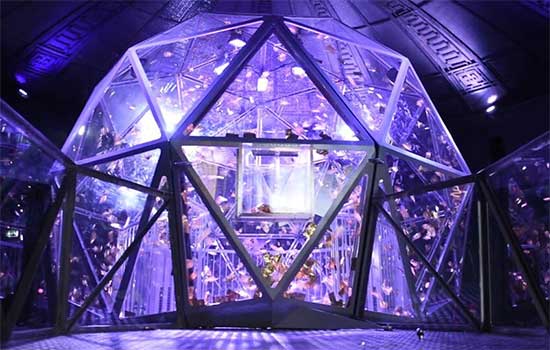 Based on a very famous TV show, it's a best-selling activity that simply has to be seen to be believed.
You and your co-workers will take part in increasingly dramatic indoor team building challenges, competing in teams across the Aztec, Medieval, Industrial and Futuristic zones.
If you are looking for something more varied, our Challenge 100 package comes with more than one hundred creative indoor team building games.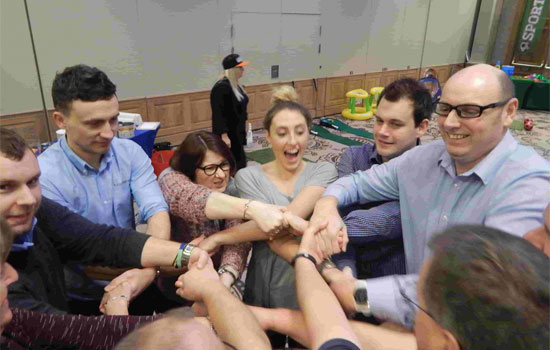 All games are split into five different categories including sports, creative, sensory, child's play, and brain busters.
Come the end of the day, your employees will have accumulated points on the scoreboard to see which team wins!
This activity always ranks highly in our top 10 indoor team building games, and it's no surprise why!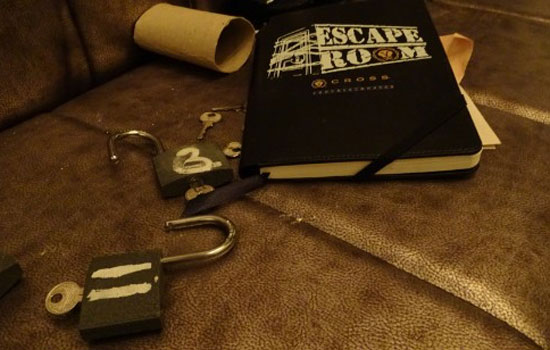 Teams will be placed in a series of completely unique themed rooms to battle against the clock to escape.
It's a fully-mobile activity where staff have to work together to crack codes, perform experiments, and complete a wide range of challenging and fun tasks whilst the adrenalin pumps.
Fancy yourself as a crime scene investigator?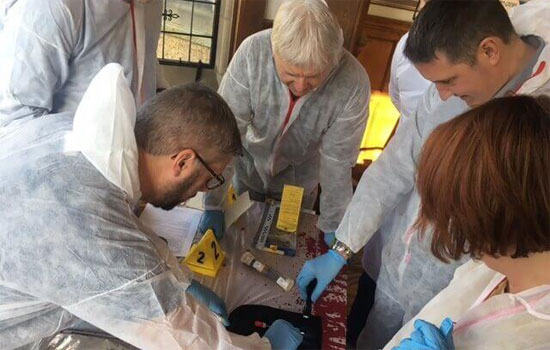 Teams of employees are split up into CSI teams and made to investigate motives behind the crime, find out who was murdered, and then put the evidence together to catch the culprit.
With this indoor team building idea, all team members are kitted out with a full CSI kit including white body suits, masks, and gloves.
This is another of our TV show themed ideas and pits your employees against each other in your very own bake off.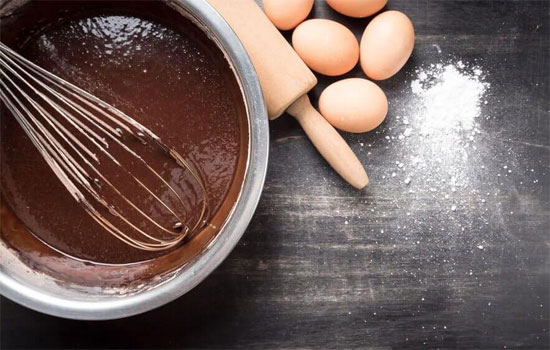 It's one of the best indoor team building activities we currently offer and can be hosted at a top hotel in various venues across the country.
If your staff fancy themselves as budding cook and pastry chefs then get in touch with us today to find out how this activity could work for your team.
Based on the popular TV show, this idea can actually work indoors too.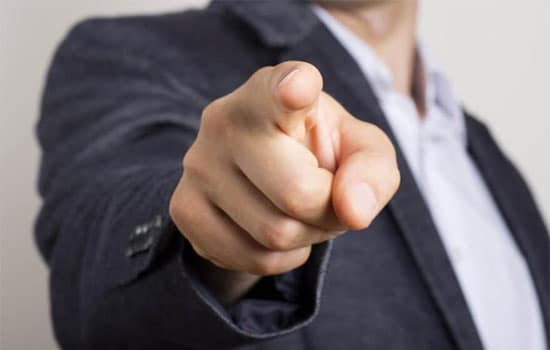 During the day your team will be set fun and challenging tasks, with the winning team receiving a fun prize, and the losers being fired… Alan Sugar style!
It's a superb way to test team work in a fun and unique environment.
Do your employees have what it takes to escape our jungle camp?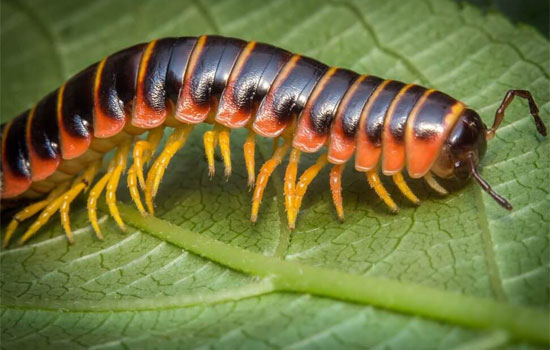 Find out who will be crowned King or Queen of the jungle in a series of challenges including the famous (or infamous) bush tucker trials.
Set indoors, this activity involves your staff working together to solve mental, physical, and even some eating challenges if they are brave enough! 
No list of best indoor team building ideas would be complete without a Dragon's Den inspired activity.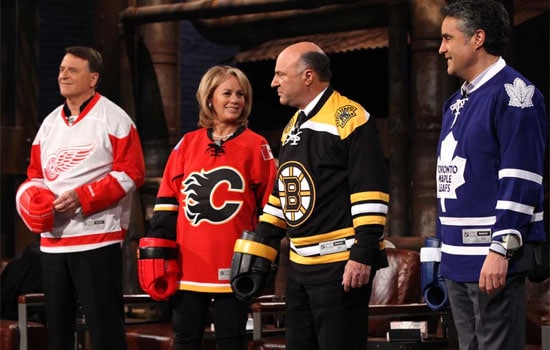 Each team has to come up with their own idea to pitch to a panel of Dragons in order to see who will win the much-needed investment.
It's a fantastic indoor team building game that will test brains and creativity, with staff needing to work on planning, research, budgeting, and marketing techniques. 
An idea that works very well with smaller groups is our Masterpiece Challenge.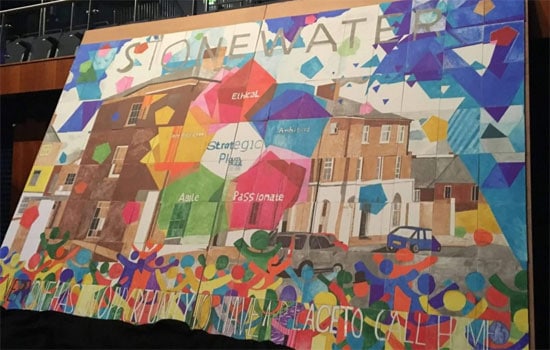 Your team will have to create their own giant version of a famous painting whilst completing mini challenges along the way. 
At the end of the day each team will add their newly created canvas up to the other team's masterpieces in order to create the final result.
Need More Inspiration?
This is just our top 10 indoor team building games we currently have on offer, but there are even more if you need further inspiration.
To see all of our indoor activity idea, head on over to our indoor events page where you can view over 30 additional idea to choose from.
If you see something you like and would like to talk with a specialist team building planner, please contact us today for a quick no-obligation chat. 
Why Team Building is Important
If you are working traditional 9 to 5 hours, then chances are that you actually spend more time with your co-workers than you do with your family and friends. And just like family, you can't choose your co-workers!
That's why it's so important that you are able to work well together and get on at the very least so that you can focus on your job and the company objectives.
There are countless studies out there which talk about the ways in which effective team building can help with productivity, but there are also more obvious benefits too.
Here's just a small selection of benefits you can achieve through effective team building that we think are important.
Improves employee collaboration
Brings staff members together
Helps with problem solving and decision making
Develops better communication skills
Improves creative thinking
Refreshes and re-charges office relationships
Boosts staff morale
SaveSave
SaveSave
SaveSave
SaveSave
SaveSave
SaveSave